Porterbrook is committed to being a good corporate citizen
As a business, and as individuals, we endeavour to support local community initiatives located close to our London and Derby offices.
We also actively support specific charity and voluntary initiatives that take place in locations across the railways of Britain.
Three Peaks Challenge
Porterbrook is lead sponsor of the annual Railway Children Three Peaks Challenge.

The Three Peaks Challenge sees teams from across the railway industry climb the highest mountains in England, Scotland and Wales, with a special train ferrying participants to the foothills of each. In the process the railway industry raises significant sums to support the Railway Children's charitable activities that support vulnerable children, both at home and abroad.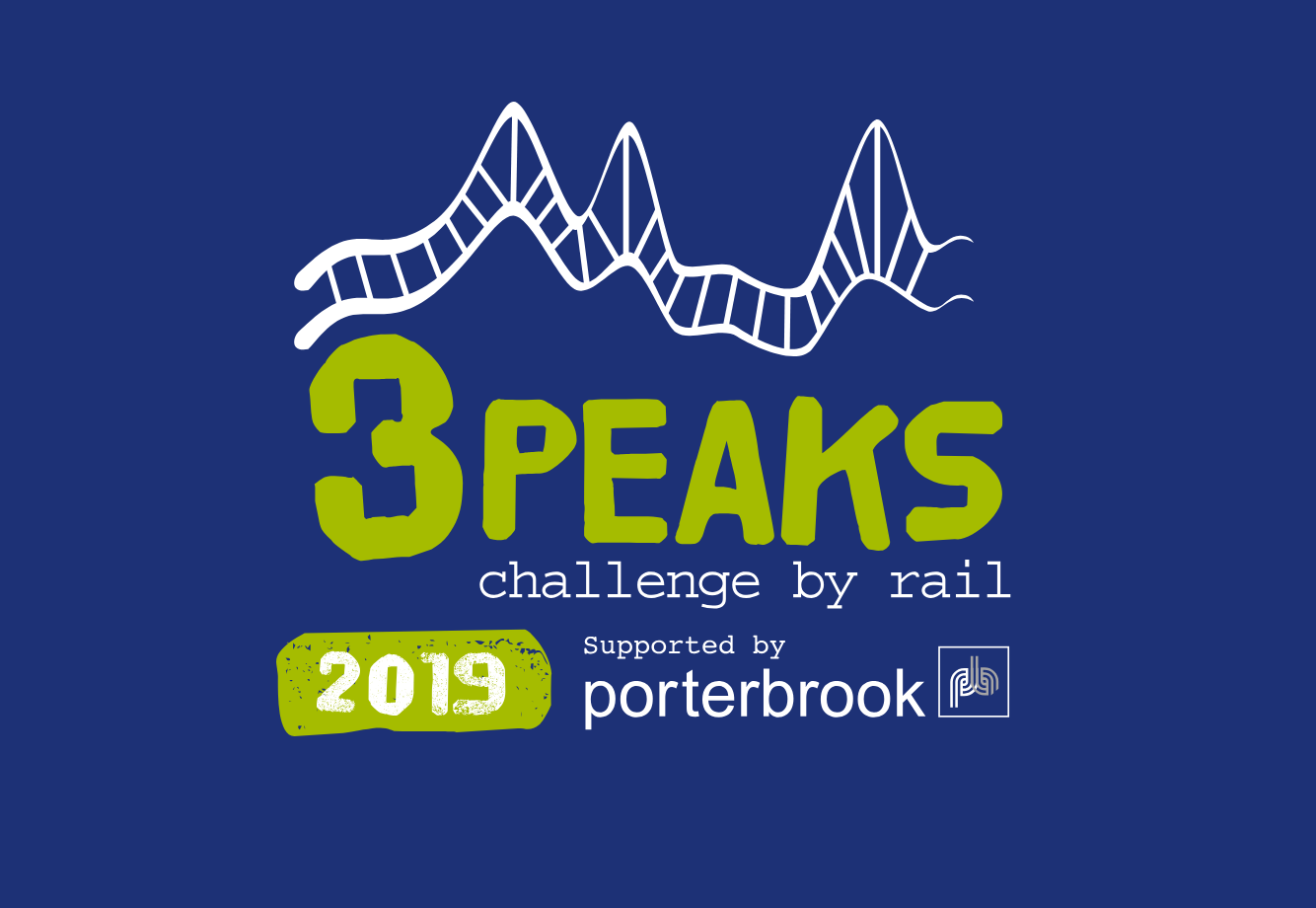 Terina Keene, CEO of Railway Children said: "The Three Peaks by Rail event is one of our most popular challenges and has become a highlight of our fundraising calendar since we launched it in 2004. Not only does it attract teams from across the industry, it raises us a significant sum every time – in 2019 we expect the total it has brought in to reach an amazing £3 million. Having Porterbrook on board as a sponsor will mean this incredible event continues to go from strength to strength and for many years to come, enabling us to reach more children, in more locations and transform more lives – for good."
This year The Porterbrook Three Peaks Challenge will take place between the 13th and 15th June 2019.
Teams wishing to participate in The Porterbrook Three Peaks Challenge can find further information at: www.railwaychildren.org/porterbrook

Walking a marathon along Hadrian's Wall for Alzheimer's Society
Alex Greig, Jon Bell and Nick Taylor from Porterbrook took part in a 26-mile walk on 11 August 2018 for Alzheimer's Society. The walk started at Haltwhistle in Northumberland under clear blue skies and the team finished some nine hours 28 minutes later. The challenge involved a circular walk retracing ancient Roman paths around Hadrian's Wall, one of the UK's most historical landmarks.
Derby City Mission

With a passion to love, invest, free and empower the most vulnerable in the city and surrounding county, Derby City Mission's uniqueness is in building trust whilst respecting the dignity of the most marginalised in society.

Founded in 1989, initially as the first food bank nationwide, alongside a debt advisory service, the registered Christian charity has been offering a range of support services to people in crisis and the local community for 30 years. Derby City Mission reaches out to people in crisis through a number of projects including Nightshelters in Derby and Derbyshire, Debt and Advice Clinics and a Food Bank. The Charity also support Schools in the local community and provides street support to the emergency services with its Street Pastor Programme.

Although many of the initiatives do focus on helping people in need, their vision is to address causes which lead to chaotic lifestyles. These are issues such as addictions, mental health, low skills, broken relationships and involvement in the criminal justice system. Their services are delivered by a dedicated team of over 25FTE employees and an inspiring 500 volunteers including Porterbrook employees. To find out how you can get involved through volunteering, giving or praying, please go to their website at www.derbycitymission.org.uk
Porterbrook team raises money for children's hospice
On Saturday 19th May 2018 a team of 15 Porterbrook employees travelled to Belvoir Castle in Grantham to take part in the Midlands Tough Mudder event. The 10-mile course with 27 obstacles took around 4 ½ hours to complete. The event raised £260 for Rainbows Children's Hospice.