During the pandemic we launched a poster competition with Learn by Design which challenged all children who attend a Primary or Secondary school in the Derby area to 'Design a Train of the Future'
Pupils were encouraged to design an environmentally friendly train that could run on Britain's railway, with vouchers awarded both for the individuals who won first, second and third and also for their schools to purchase Science, Technology, Engineering and Mathematics (STEM) equipment.
We received an overwhelming response despite being in lockdown, with submissions received from over 20 different Derby schools.

In first place was Logan G (Year 2) at Ravensdale Infant School. Logan won a £50 Amazon Voucher and his school received £250 to spend on STEM equipment.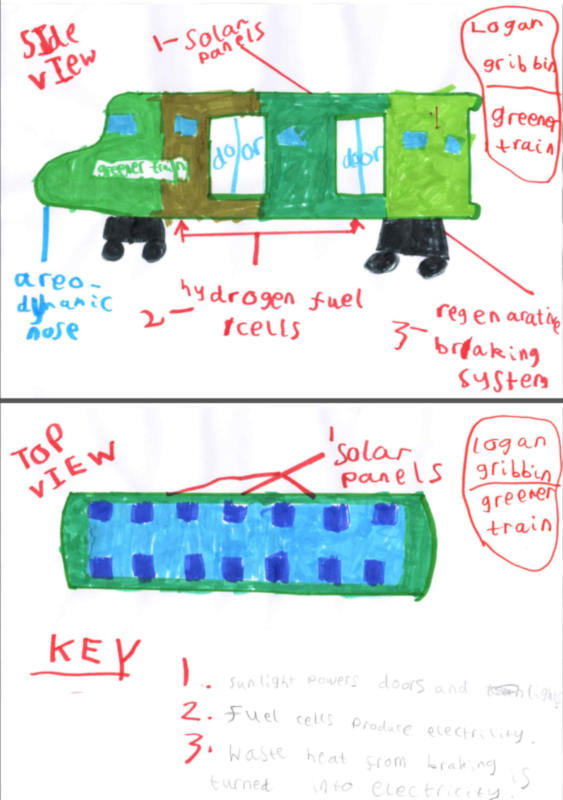 In second place was Jamie D (Year 4) at St Albans Catholic Primary School. Jamie won a £30 Amazon Voucher and his school received £150 to spend on STEM equipment.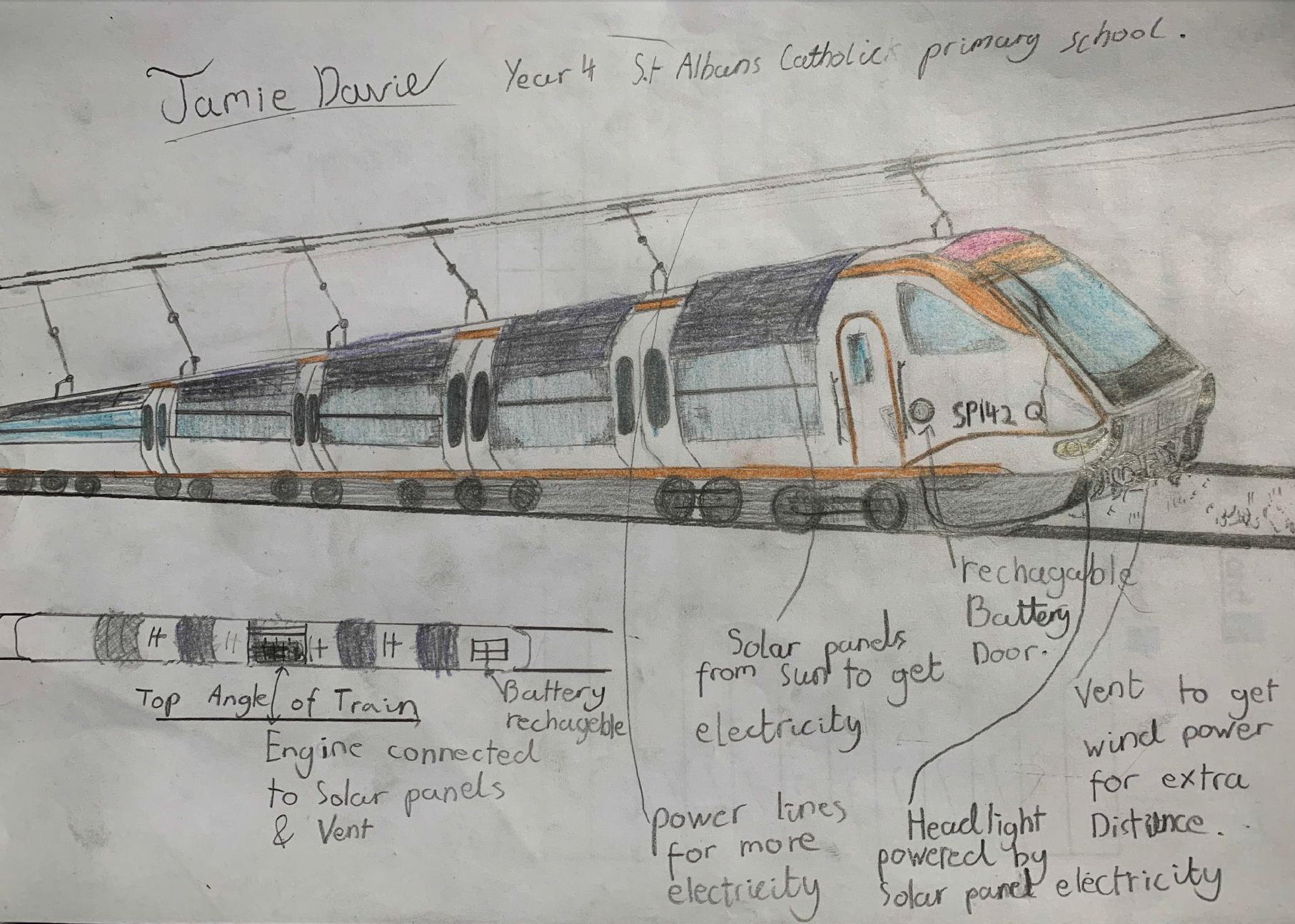 In joint third place, was Deema V and Tristan D (both in Year 6) at Oakwood Junior School. Each won a £20 Amazon Voucher and as they are joint winners their school received £150 (increased from £100) to spend on STEM equipment.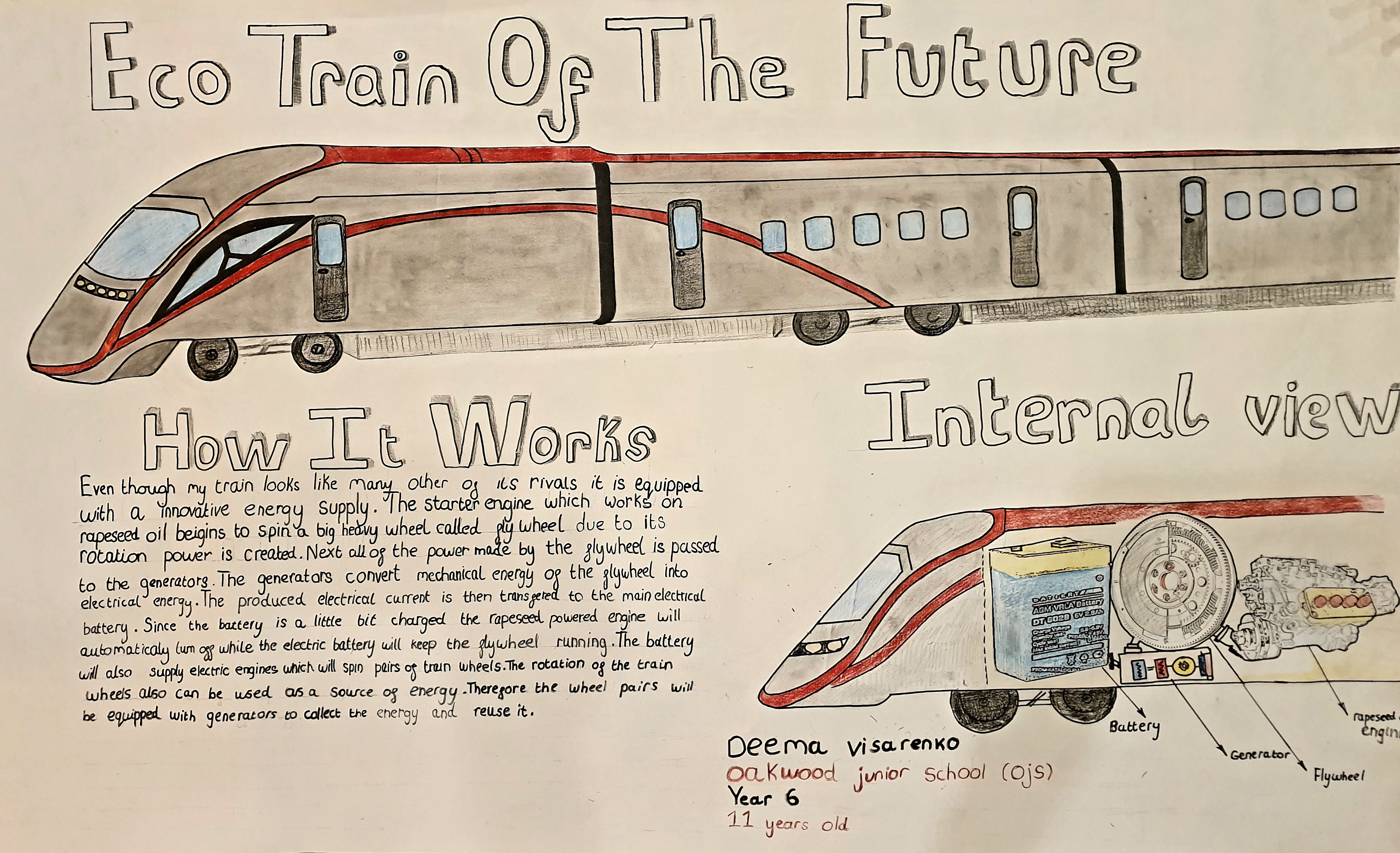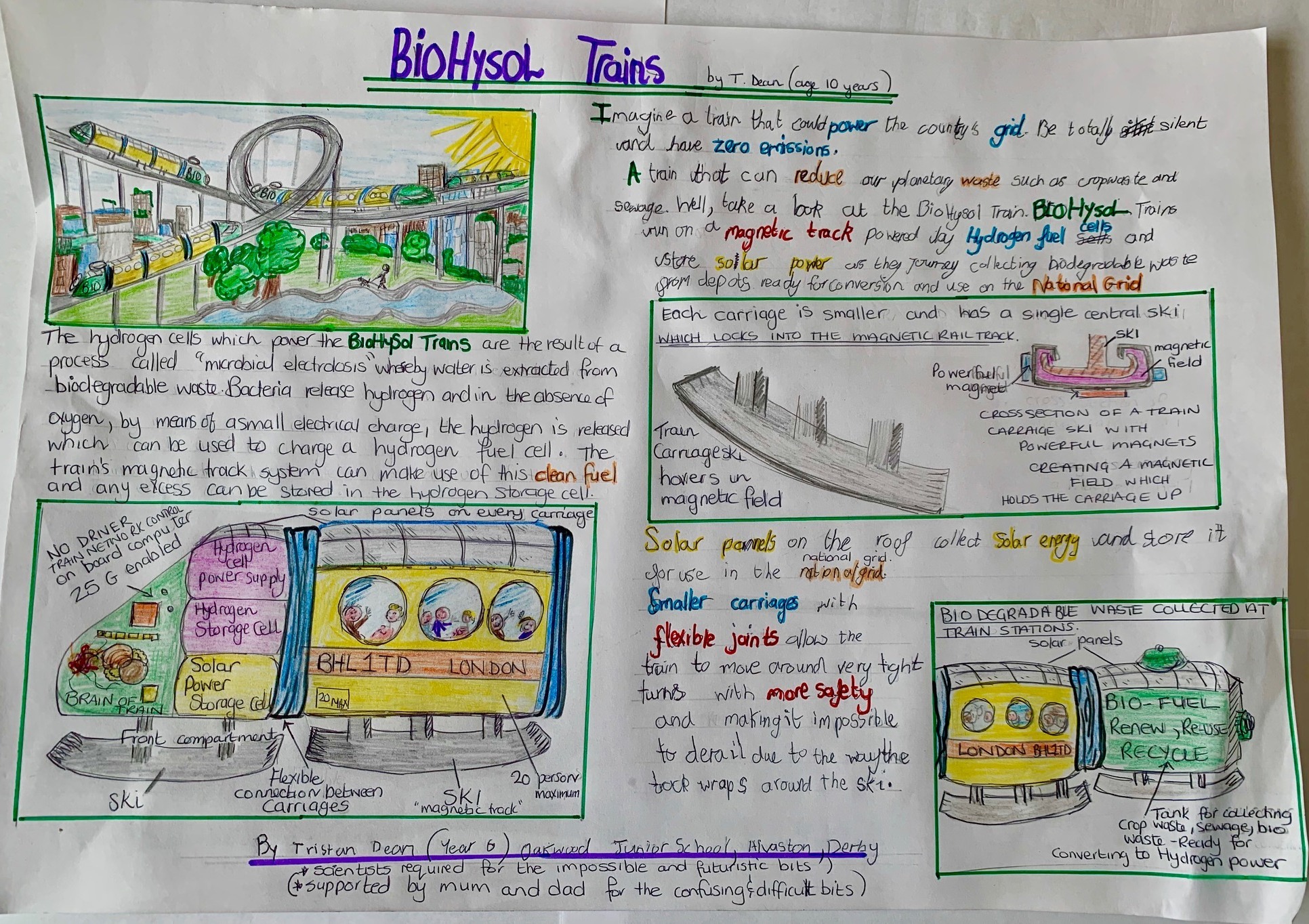 Porterbrook is proud and delighted to support the Trains Competition which I hope will inspire the next generation of rail engineers across the county. As a Derby based company, we want to help raise aspirations across our community by strengthening links between local businesses and schools in addition to providing both apprenticeships and career opportunities.
Mary Grant, Chief Executive Officer at Porterbrook