Porterbrook all set for Rail Live 2022
This week Porterbrook's Long Marston Rail Innovation Centre will host Rail Live 2022, the UK's largest outdoor rail exhibition with over 200 exhibitors and over 5000 visitors expected to attend.
The two-day event in Warwickshire has a strong line up of speakers, exhibitors and rolling stock on show. Here's a guide to all the Porterbrook assets that visitors can see during Rail Live 2022:
Long Marston Rail Innovation Centre
Rail Live 2022 coincides with the one-year anniversary of Porterbrook taking over the 135-care Long Marston Rail Innovation Centre.
We've invested over £3 million over the last year to modernise and enhance the facilities at the site, which include a 3.5km test track loop, high quality office and conference spaces, rolling stock storage and a training centre. A third of this investment has been with local businesses in Warwickshire 
HydroFLEX
Visitors to Rail Live can visit HydroFLEX, the UK's first hydrogen-ready passenger train. HydroFLEX can operate under electric and battery power, making it the world's first tri-mode hydrogen, electric and battery train
Located next to the Porterbrook marquee, visitors can climb aboard and see the train's hydro chamber, where the latest fuel cell technology combines green hydrogen with oxygen to power the vehicle.
Porterbrook has invested around £10 million in HydroFLEX and 30 UK companies have contributed to its development. It was showcased at the COP26 climate summit last year in Glasgow and VIP visitors included HRH Prince Charles
HybridFLEX
Visitors travelling to Rail Live via Great Western Railway's services at Honeybourne can travel on the free HybridFLEX shuttle train directly to the platform at Long Marston.
HybridFLEX, Britain's first 100mph capable battery-diesel hybrid train, is the result of a four-year partnership between Chiltern, Porterbrook and Rolls-Royce. It features a retrofitted Rolls-Royce MTU power pack that significantly cuts carbon emissions, saves fuel and reduces noise and air pollution.
The first HybridFLEX train entered passenger service with Chiltern Railway in February this year. Porterbrook has invested £7 million in HybridFLEX with nearly 20 companies from across the UK contributing to its development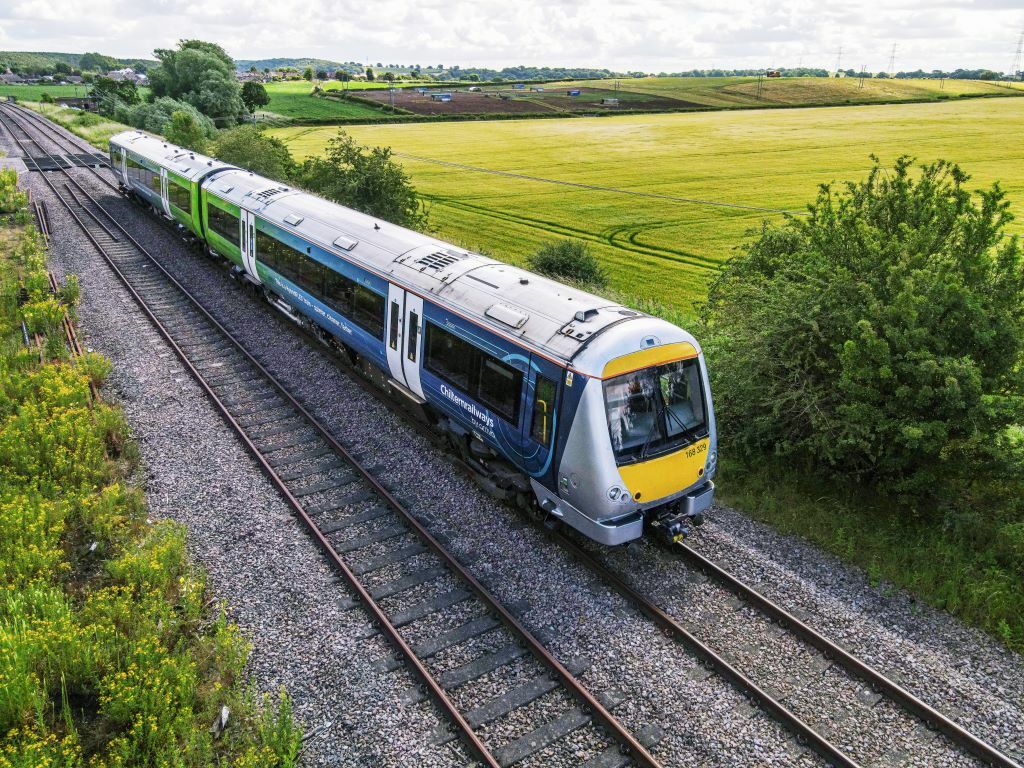 ROG Class 768
The electric-diesel hybrid ROG Class 768 has the traction capability to deliver express freight anywhere on the network.
To create the Class 768, Porterbrook and ROG converted Class 319 electric units to also run on a diesel low-emission engine, giving more flexibility in routes by being able to switch between traction systems.
The former passenger vehicles were stripped of equipment like seating, luggage racks and toilets and converted to enable them to transport parcel-based freight across high-speed paths at up to 100mph, significantly reducing emissions by moving freight journeys from roads to rail.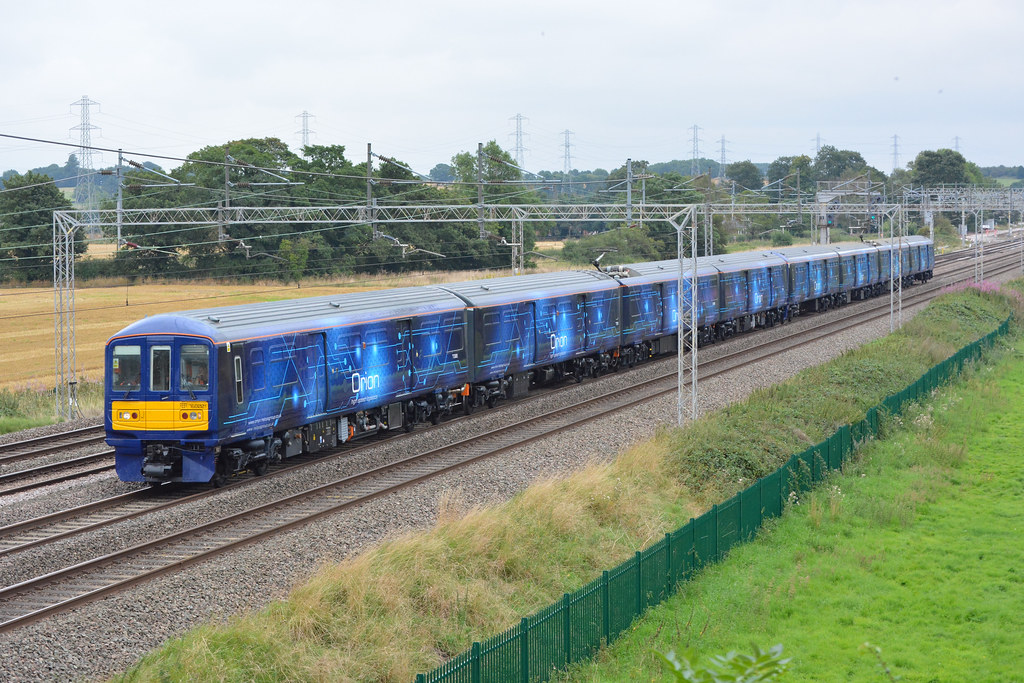 Porterbrook Speakers
Helen Simpson, Porterbrook Director of Innovation and Projects
Helen Simpson was a key figure in the development of the HydroFLEX and HybridFLEX trains on display at RailLive 2022. At 14:45 on Wednesday 22 June she will join Martin Frobisher, Group Safety and Engineering Director at Network Rail, for a discussion about the new technologies which can improve the sustainability of rail.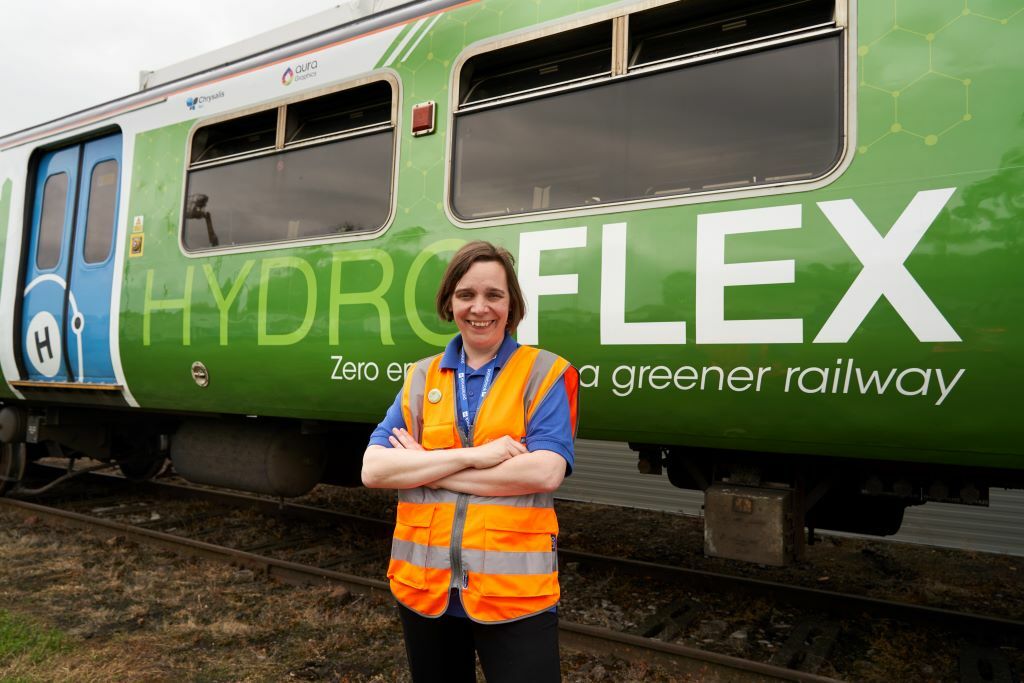 Andrew Swingewood, Porterbrook Director of Digital Technology
Andrew Swingewood will join a panel of representatives from Network Rail, DG8, Machines with Vision and Angel Trains for a discussion on "Raising the game for industry collaboration."
Scheduled for 14:45 on Thursday 23 June, the panel will delve into topics such as what can be unlocked when the rail industry pulls together, and how the industry can work together at pace to meet front-line user requirements.