Porterbrook announces 'Green Train of the Future' winners
Porterbrook is pleased to announce the winners of its 'Design a Green Train of the Future' competition.

The competition, run in partnership with Our Future Derby, encouraged primary and secondary school pupils to design an environmentally friendly train that could run on Britain's railway.

Despite the competition taking place during lockdown there was an overwhelming response with submissions received from over 20 different Derby schools.

Following an initial review a shortlist of 14 entries was drawn-up, with the top three winners chosen by a Porterbrook judging panel of 28 engineers and project managers.

In first place, is Logan G (Year 2) at Ravensdale Infant School. Logan wins a £50 Amazon Voucher and his school receives £250 to spend on Science, Technology, Engineering and Mathematics (STEM) equipment.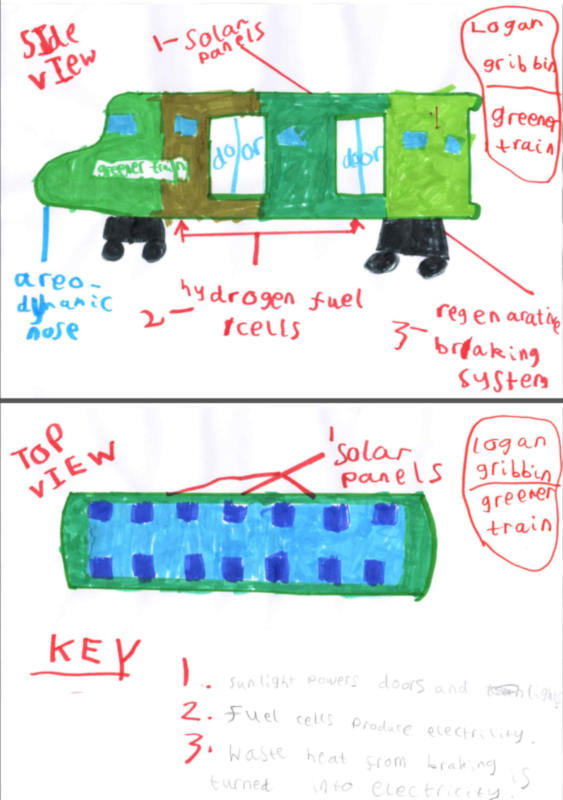 In second place, is Jamie D (Year 4) at St Albans Catholic Primary School. Jamie has won a £30 Amazon Voucher and his school receives £150 to spend on STEM equipment.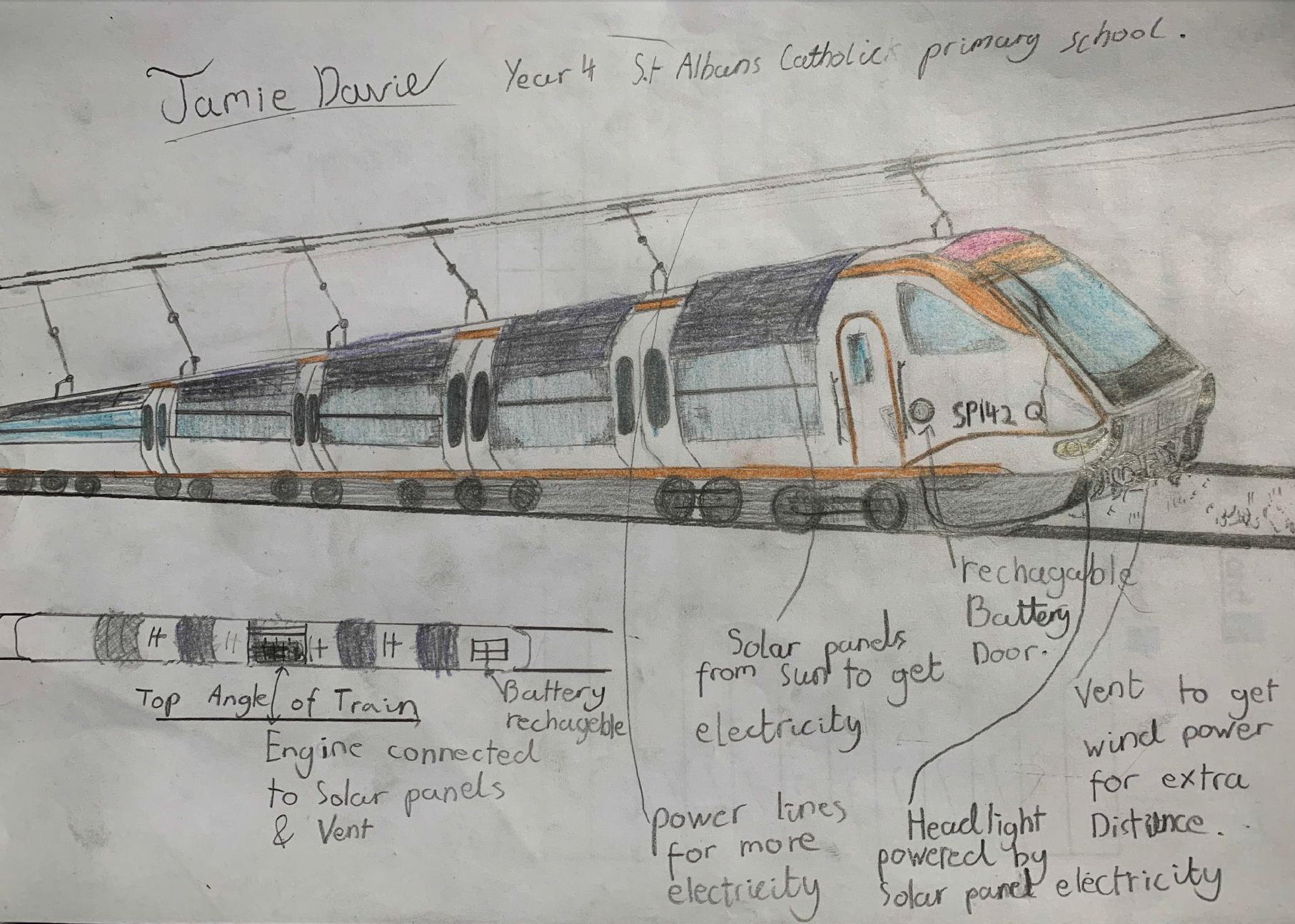 In joint third place, are Deema V and Tristan D (both in Year 6) at Oakwood Junior School. Each won a £20 Amazon Voucher and as they are joint winners their school receives £150 (increased from £100) to spend on STEM equipment.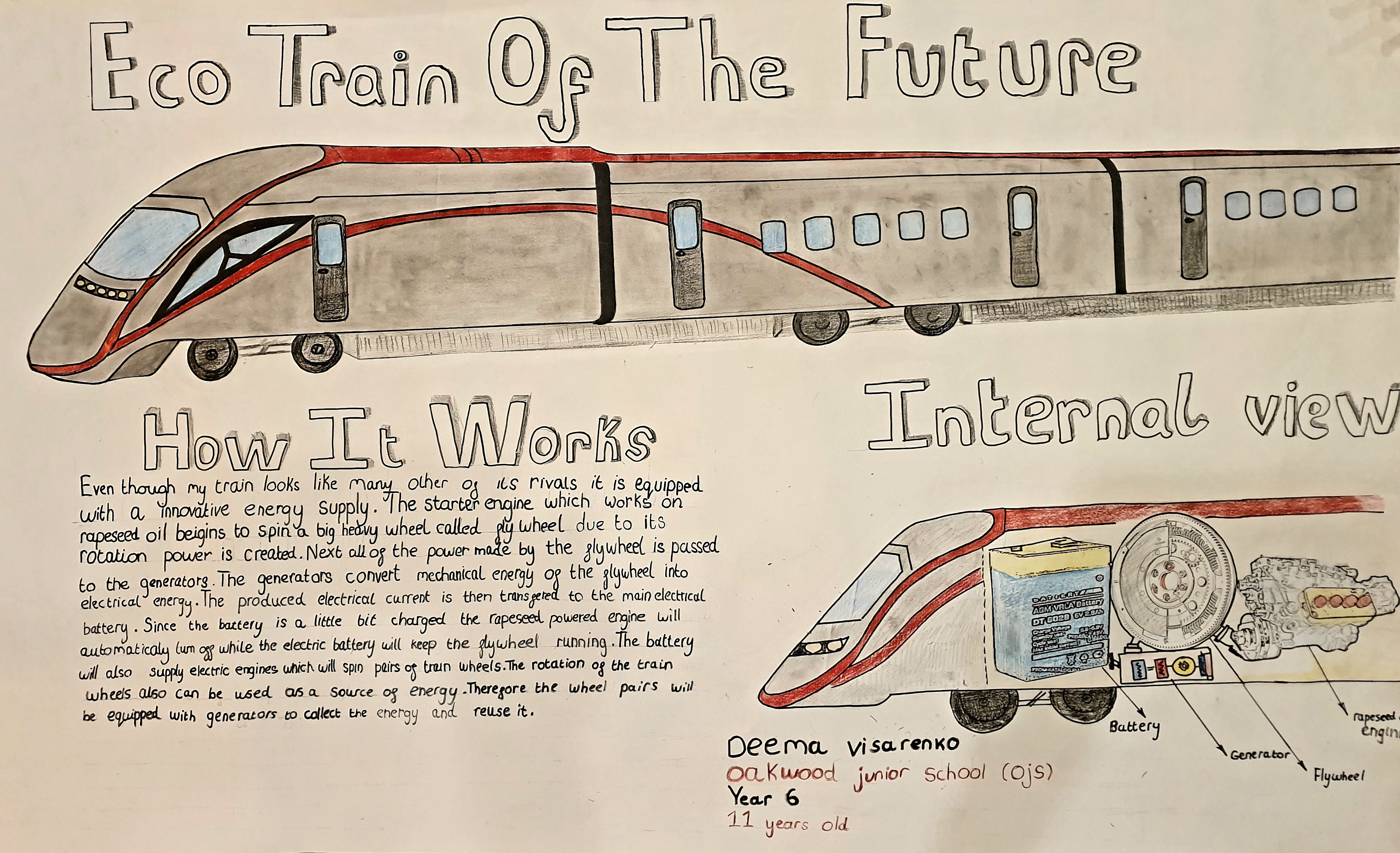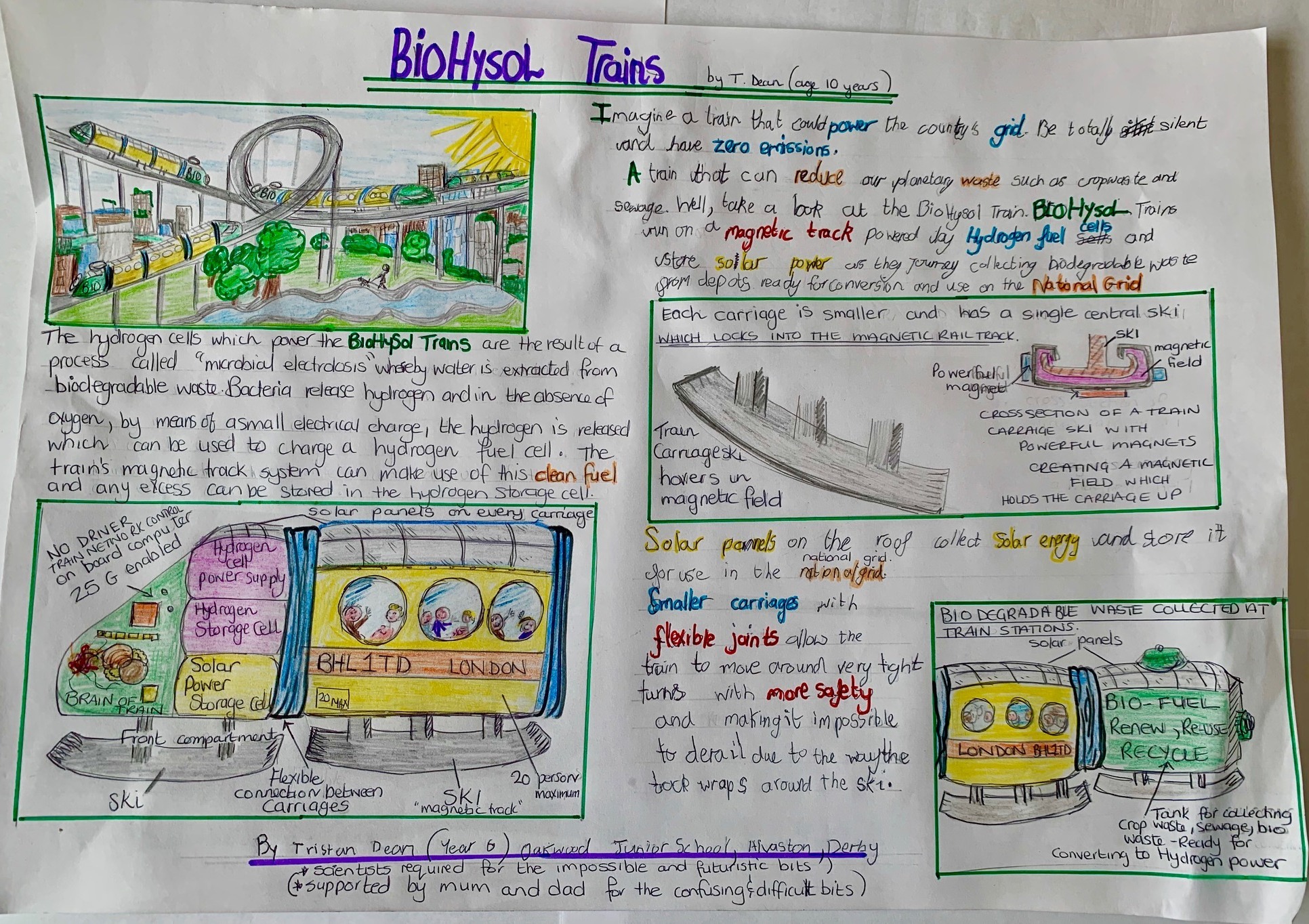 Mary Grant, CEO of Porterbrook said: "Porterbrook is passionate about helping young people realise their full potential in STEM subjects, so we were delighted to sponsor this competition. There were some brilliant ideas on how Green Trains could transform railway journeys and some fantastic submissions. It was very difficult to award the prizes, so I congratulate Logan, Jamie, Deema and Tristan on making the top three! Their classmates and schools should be very proud of them."​​​​​​​

The 14 pupils who made the initial shortlist will also receive certificates of commendation.